OUR CUSTOMER COMMUNITY
Sapio is the platform of choice for pharma and biotech leaders who want more from lab informatics.
Sapio Sciences, by the numbers.
8/10
8 out of the top 10 pharmaceutical companies use Sapio.
3
Sapio Sciences is a global company with a presence across 3 continents.
8
Sapio Sciences staff span 8 countries and more than doubled in 2023.
#1
Sapio Sciences is the clear leader in biotech lab information systems.
Sapio is trusted by large and small discovery, development, and clinical diagnostic laboratories in every region of the globe. Our clients are actively working to cure cancer, ensure safe drinking water, improve diagnostics, and personalize medicine. We're humbled to play a role in making that happen.
While no two of our clients are alike, they all share one thing in common. They want more out of lab informatics than heavy code, legacy approaches, and siloed data.
Clinical
Laboratories
---
Biotechnology Organizations
---
Pharmaceutical Companies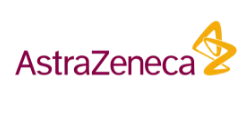 ---
Contract Research Organizations
---
Research
Institutions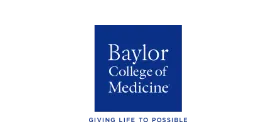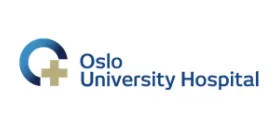 We love to make life easier for the world's scientists.
Here's what they have to say about using Sapio.
"The Sapio LIMS platform has enabled us to record and track the complex lab processes in minute details. The LIMS has truly been a force multiplier for our lab."
— Jianhong Hu, Human Genome Sequencing Center, Director of Clinical Laboratory, Baylor College of Medicine
"They do a good job listening to the scientists and the people who are affected. They had an observant role, hearing back from the gene therapy arm that Sapio was so well-adopted."
— Director, Small Biotech
"Sapio won by far. The reason we had them as the leader by far was their flexibility. They were able to fit the system to meet site-specific needs."
— Senior Director, Clinical Research Organizations
"We looked at other products where they claim you can customize. Sapio's solution was truly low code."
— VIP of Information Services, Small Biotech
"We chose Sapio because with ELN and LIMS functionality on one platform, we didn't have to purchase separate applications and integrate them."
— Director of Lab Systems, Small Biotech
"Sapio is so flexible that it can do anything, but still people want to see [a demo] before they actually believe you."
— Director, Medium Pharmaceutical Company
"One key reason we chose Sapio is because of the NGS support with sequencing and out-of-the-box solutions for RJC, histology, and intergenomics."
— Senior Manager, Large Biotech
"Sapio did an exceptional job during the implementation process. The communication was really good—we had daily conversations with them."
— Scientific Leader, Large Pharma
"In order to make our decision, we evaluated a few vendors, but the flexibility of the Sapio platform led us to utilizing them. "
— Chief of Staff, Research & Development, Medium Biotech
"We are now able to run the panel quickly and providers can view reports directly. All this was accomplished using Sapio's LIMS platform which provided the flexibility the team needed to build complex workflows in a rapid fashion."
— UCSF Clinical Cancer Genomics Laboratory (CCGL)
To our clients
Thank you for allowing us the chance to advance your mission, entrusting our platform with your molecules, enabling us to spoil your scientists, and choosing us as your partner.
Want to learn how we serve clients like you?
Do you want to talk to one of our clients? Contact us and we're happy to connect you with a relevant reference.