Lab Data Management Cloud
All your scientific data in one place, accessible to all your scientists, ready use.
Your organization has a data problem!
Can scientists access all your science data?
Do scientists struggle to interpret data?
Is data stranded on instruments and systems?
Does data analysis require coding or SQL experts?
Is your data prepared for the AI revolution?
Get ready. Sapio has the answer:

Introducing a unique approach to unify and consolidate instrument and science data, making it easily accessible and quickly searchable to power scientific decision-making across your entire organization: Sapio Jarvis.
What are the benefits of our Jarvis data management software?
Unify Access
Sapio Jarvis Data Management is a single point of access for all scientists to access all enterprise data, with no need for coding, SQL or import/export. It combines and harmonizes instrument and application data into unified format in a way that is easy for scientists to use and interpret.
Integrate Data
Integrate with over 200 instrument types
Integrate with new instrument types through our API
Sync data with a broad range of LIMS and ELN systems
Parse, process and send data to workflows and templates
Analyze Data
After unifying scientific data, Sapio Jarvis pipelines it to built-in and external applications through APIs. With ease, scientists can access basic and advanced analytics:
Browse, search and view
Charts, trends and visualizations
Bioinformatics and cheminformatics methods
Flow gating analysis and curve fitting
Advanced ML and AI models
Unleash AI
Prepare your data for a the new era of AI enabled science:

A single point to for AI models to access data
Standardize AI data collection methods
Provide AI models data with scientific context
Ensure consistent use of meta data and data formats
Access and retrieve the data programmatically
Version control data to keep track of changes

Experience why Sapio is the data platform of choice for scientists.
High-powered scientific analysis. Just say go.
Sapio Jarvis is more than a data management system, it is a scientific informatics solution that powers meaningful insight for today's scientists. Here are some of what you'll find inside.
Protein & molecule viewer
Plasmid editor & viewer
System-wide search
Flow cytometry analytics
Best response curve
4/5 PL curve
ANOVA
Data charting
Neural network
Leaders in scientific research choose Sapio.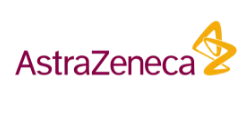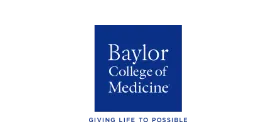 Research Lab Software Resources
Brochure
Sapio Jarvis Product Sheet
Brochure
Sapio Company Overview
Webinar
Why LIMS / ELN often fail to impress scientists?
Allow us to show you how Sapio will supercharge productivity in your lab.
Fill out the form to request your demo.