Clinical Diagnostic Labs
A unified lab platform for high-throughput clinical diagnostics
Accelerate high-throughput clinical workflows from sample request to results with dynamic visibility.
Clinical labs can receive up to thousands of samples each day—which come with demand for fast turnaround times and varying degrees of urgency. Unfortunately, efficiently tracking and prioritizing samples is all-but-impossible without a centralized lab informatics solution.
Purpose-built to empower busy clinical labs, the Sapio Platform combines no-code configurability with dynamic sample management and seamless integration capabilities. With lab information management and scientific data unification all in one, unified platform, Sapio elevates visibility and continuity across your clinical workflows while addressing your lab's most pressing requirements.
Relevant solutions for clinical labs
Discover lab informatics solutions to elevate your clinical diagnostic workflows.
Sapio Clinical
Orchestrate excellence from request to report.
Sapio NGS
Simplify complex NGS workflows without code.
Sapio Sample Management
The complete solution for efficient sample management.
Empower your clinical lab like never before.
At Sapio, we're committed to making life in the lab easier for scientists. We understand the challenges you face—and we transform them into strengths. Discover how.
Manage high-throughput workflows with ease.
Supporting the volume and velocity of samples in your lab requires automation, visibility, and complete traceability. With the Sapio Platform, you can easily manage, sort, and search samples, while automatically prioritizing samples based on their level of urgency. The platform also allows you to configure without code, so that you can customize views and create new workflows with greater efficiency than ever before.
Integrate seamlessly to elevate continuity.
Technology is ever-changing, and clinical labs leverage a range of specialized instrumentation and software solutions to support their critical work. Sapio readily integrates with your lab's key solutions, while enabling you to manage maintenance and calibration timelines straight from the solution. In addition, Sapio provides a centralized physician portal to track and deliver orders and results without disruption.
Maintain quality and compliance at scale.
Clinical diagnostic labs are held to high regulatory standards, making detailed documentation and reporting imperative. Sapio delivers a complete view into historical data and processes to maintain an accurate audit trail. Furthermore, the Sapio Platform empowers your lab to standardize workflows and processes, reducing room for error and supporting more consistent quality.
Standardize data for richer analysis.
Reporting is at the heart of a clinical lab's work. Sapio unifies and contextualizes your lab data for more robust analysis and informed decision making. In addition, the platform automatically generates detailed patient reports, while providing you the ability to customize outputs based on specific requirements.
Inspire adoption and improve life in the lab.
Many lab informatics solutions on the market are unwieldy and difficult to configure, leaving scientists trying to avoid them at all costs. The Sapio Platform's intuitive, user-friendly interface is designed to make life easier for scientists, not more difficult. Scientists can access everything they need with a single login, instead of constantly moving back and forth between systems.
Ready to see the Sapio Platform in action?
Leading clinical diagnostic labs choose Sapio.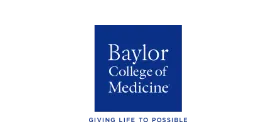 Helpful resources for clinical diagnostic labs
Brochure
Sapio Company Overview
Brochure
Clinical Application Sheet
Guide
A Science-Aware™ Approach to Lab Informatics
Do you have questions about scientific data management?
We'd love to answer them.
Will implementing a new system disrupt my existing workflows?
Clinical labs can't afford to lose time on a complex and drawn-out implementation process. Implementing a new system should empower your lab to achieve its long-term objectives, without disrupting your work in the here and now. Our team works closely with yours to shape an integration strategy that works best for you, train team members, and provide the ongoing support you need to realize the platform's full utility. In addition, Sapio is among the most flexible lab informatics solutions available, enabling you to tailor the solution to your specific requirements without added technical intervention.
The users in my lab all have different requirements from a platform. Can Sapio support them all?
We understand that clinical labs have a variety of roles and responsibilities, all of which stand to benefit from a unified solution. In fact, many of our team members have been in your shoes. With the Sapio Platform, you can easily configure views based on user. For example, a quality control team member may not need access to the same information as a lab director. The solution enables each role to view and utilize the workflow components that are most relevant to them. In addition, Sapio supports in-platform collaboration, so that you can tag another user once you've completed a task or something requires review.
How does the platform support communication with physicians?
The Sapio Platform unifies your entire workflow, starting with order placement. Our Physician Portal enables physicians to submit requests that directly populate in your LIMS. Then, physicians can continually monitor sample status within the portal. When it comes time to deliver reports, the platform prompts your team to review them and provide sign-off before they populate within the portal.
Can sales reps use the platform too?
Yes, Sapio enables you to support your entire end-to-end clinical workflow, beyond lab operations. The solution delivers CRM and marketing automation capabilities that allow your sales team to build, manage, and track customer relationships. In addition, it includes an email template designer and A/B testing so that you can analyze and improve results.
What if I add a new instrument in my lab?
Technology is always changing, and your lab informatics platform should support your requirements today and tomorrow. Our platform supports integration with over 200 instruments and provides a flexible API to support any instrumentation you rely on in your work. In addition, our team delivers extensive integration expertise to help you define and execute an integration strategy that works best for your lab.
Allow us to show you how Sapio can empower your high-throughput clinical lab.
Fill out the form to request your demo.