Pharmaceutical Organizations
A powerful platform for pharmaceutical discovery and development
Elevate efficiency and productivity with built-in collaboration and out-of-the-box tools.
The pace and volume of drug discovery have never been greater, with more drugs in the global R&D pipeline than ever before and additional candidates joining them at an unprecedented rate. In order to remain ahead in this rapid discovery reality, pharmaceutical organizations require a platform that empowers scientists to work faster and smarter, not harder.
Built to support the scale and speed of the industry's leading pharmaceutical discovery labs, the Sapio Platform provides an end-to-end solution for electronic lab notebooks, lab information management, and scientific data unification. As the first science-aware™ lab informatics platform, Sapio addresses your lab's unique requirements by delivering built-in scientific tools and enabling radical configurability without code.
Relevant solutions for pharmaceutical organizations
Discover lab informatics solutions to elevate your clinical diagnostic workflows.
Sapio Research
Enjoy radical configurability and unprecedented scale.
Sapio Lab Data Management
Unify scientific data for all scientists to access.
Sapio Chemistry
A unified solution for small molecule discovery.
Enable speed and simplicity at scale.
At Sapio, our mission is to make life in the lab simple. That's why our platform transforms your lab's most pressing challenges into powerful sources of strength. Discover how.
Scientific tools built-in.
Large pharmaceutical organizations are home to diverse research areas and scientific specializations, and these often use their own siloed solutions. By contrast, Sapio delivers built-in, science-aware™ tools and templates to support specialized research areas in an intentional way—from in vivo study design, to next-generation sequencing, sample management, bioanalysis, and more. Get up and running quickly and accelerate time to value with out-of-the-box tools and radical no-code configurability.
Configure your workflow, your way.
The pace of scientific discovery is unprecedented, and pharmaceutical organizations' workflow requirements are a moving target. Too often configurability requires an army of coders, leaving scientists hamstrung when it comes to bringing their workflows to life. With a no-code / low code solution and plain English rules engine, Sapio empowers scientists, not coders, to animate sophisticated workflows in minutes, then optimize in stride over time.
Seamlessly integrate your lab.
The modern pharmaceutical lab is a melting pot of specialized systems and sophisticated instruments. This complexity is replicated across sites, creating an integration dilemma of monumental proportions. Sapio is designed to integrate seamlessly and securely with the tools and instruments that power your lab, enabling you to eliminate gaps in knowledge and duplicative data entry across all of your sites. In addition, maintain a full view of instrument maintenance and calibration timelines to proactively manage maintenance and minimize downtime.
Foster collaboration.
Looking to draw from a workflow or experiment that a colleague has already created? Leverage Sapio's reusable workflows and templates to build upon previous findings, eliminate duplicative efforts, and spend a greater portion of your time on novel science. In addition, Sapio allows scientists to work on experiments simultaneously, tag one another, and leave notes and instructions for richer collaboration.
Data meaningful to scientists.
Sapio unifies and contextualizes the massive amounts of data generated by high-volume pharmaceutical discovery labs. Equipped with a science-aware™ knowledge graph and powerful searchability, the platform allows you to seamlessly find the data you need with full scientific understanding. This searchability is fully scalable, empowering you to unlock unified insight within and between sites. In addition, Sapio allows you to easily generate reports to view at-a-glance insights while satisfying the requirements of your leadership and regulators.
Ready to see the Sapio Platform in action?
Leading pharmaceutical organizations choose Sapio.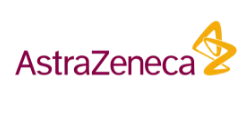 Product Literature and Resources
Brochure
Sapio Company Overview
Guide
A Science-Aware™ Approach to Lab Informatics
Brochure
Sapio LIMS Product Sheet
Do you have questions about our solutions for pharmaceutical discovery labs?
We'd love to answer them.
The users in my lab all have different requirements from a platform. Can Sapio support them all?
Pharmaceutical discovery labs are home to a multitude of scientific roles and responsibilities, and all of them stand to benefit from an end-to-end solution. Sapio delivers built-in tools to support the full range of scientific specialties and workflow requirements—from bioanalysis, to next-gen sequencing, histopathology, in vivo study design, and more. It brings all of these specialties together under one unified platform to foster continuity at scale. In addition, scientists can work together directly within the platform, collaborating on the same experiment simultaneously and building on existing work to prevent duplicate efforts..
Will implementing a new system disrupt my existing workflows?
With such a rapid pace of discovery, pharmaceutical labs do not have time for the disruptions and headaches that too often come along with platform implementation. Sapio is widely known and admired for our ease of implementation and no-code configurability. In addition, our team will work closely with yours to shape an implementation and integration strategy that meets your needs, empowers your team members, and provide the support you need rapidly realize the full value and intended ROI of our solution.
Will the platform still work for my lab as our needs evolve?
The ability to adapt and evolve is a pre-requisite for any market-leading lab informatics platform. Your lab informatics platform should not only meet your needs today; it should continue to adapt and deliver value long into the future. Most importantly, it should do so in stride, without slowing the pace of your discovery and development workflows. Sapio's radical configurability enables you to evolve and adapt your processes without code in line with your lab's changing requirements.
What if I add a new instrument in my lab?
As lab technology continues to make exciting new advances, pharmaceutical labs are constantly new instruments that need to be seamlessly integrated with their core platform. Sapio supports integration with over 200 instruments and offers flexible APIs to support the seamless integration of additional instrumentation over time. Our team's integration expertise will empower you to establish a single source of truth within your lab, no matter how complex or sophisticated your instrument landscape.
How does the platform support compliance?
To ensure continued quality and support adherence to regulatory requirements, the Sapio Platform maintains a comprehensive and accurate audit trail and the ability to easily search historical workflows, experiments, and data points. In addition, Sapio empowers you to consolidate data into contextualized reports to assist in regulatory documentation.
What if we use multiple LIMS and ELN solutions in our organization?
Standardization across an organization can offer various benefits. At the same time, we acknowledge and understand that the modern lab is more often than not a patchwork of different solutions across departments and labs. The power of The Sapio Platform lies in its dynamic ability to unify data from multiple sources, including across disparate sites, specialties, and systems. This allows you to maintain your current technology landscape while achieving the data unification and built-in analysis required to make more agile decisions and build the data foundation needed to realize the benefits of ML and AI.
Allow us to show you how Sapio can simplify the complex requirements of your labs.
Fill out the form to request your demo.