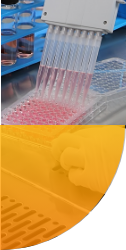 Careers at Sapio
Simplifying lab informatics
for the love of science.
Sapio is a fast-growing tech company laser-focused on a mission: to simplify lab informatics for the love of science.
We firmly believe we deliver the best lab informatics solutions on the market. But our work is about so much more than the 'what'. It's about the 'why'.
How you'll grow
Our mission is really about people, and this is true at every level of our company. Beyond competitive compensation, exceptional benefits, and plentiful opportunities for development, here are some of the reasons leading technologists, scientists, and leaders choose to grow at Sapio.
Create a path, leave a trail.
Thrive in a culture that cultivates novel thinking, celebrates bright ideas, then transforms them into reality to change the world. At Sapio, our solutions are impacting the speed and efficiency of laboratory discovery and diagnostics in ways that will forever change science as we know it. There is nothing more rewarding than leaving things better than they started.
Enjoy flexibility and work your way.
Work where you feel most energized, no matter your time zone. Benefit from technologies that foster collaboration, coordination, connectivity, and productivity. And access the resources and support you need to be your best work self and achieve your professional goals. We believe that smart people with a shared mission can do accomplish anything—from anywhere they are.
Be rewarded in more ways than one.
Enjoy competitive compensation, opportunities for advancement, and visibility among your peers and the life sciences community. Feel prepared for anything with exceptional medical benefits, life insurance, and a company 401K match. We put people first because without people, even the most meaningful vision will never come to life.
Work with the best hearts and minds.
We foster a culture of high achievers, kind collaborators, and fun havers. We enjoy being together on and off the clock and we are proud of the mountains we've moved together. Our team is friendly, courteous, and 100% bought in to our mission. Jump in with both feet and love work like never before.
Who we are
We are a leader in lab informatics that believes scientists can and should expect more from the solutions they use every day. We know that our work is about more than bringing together disparate workflows or cleaning up your data. It's about making life easier for scientists and making scientific progress faster for everyone.
What we believe
Our values are more than our guiding stars. They are the heartbeat behind everything we do as an organization.
They are lived out enthusiastically by each and every member or our team.
Remember why we're here.
Science is about improving and preserving lives. It is this meaningful purpose that drives us in our daily work.
Lead with empathy.
We focus on understanding and embracing the lived experiences of scientists to create more effective solutions.
Tell the truth.
We believe in transparency around our platform and its capabilities. We promise to do what we say we will do.
Embrace the future.
We never stop innovating, so we're always a step ahead. We believe the next era of discovery will be the most exciting yet.
Prioritize product quality.
We are committed to excellence in every product we create and sincerely believe we have the best platform on the market.
Be true partners.
We're always in our customers' corner, listening, learning, and empowering—because it takes more than great technology.
Hear what Sapio-ans have to say.
"The people that work here are 150% committed to making sure that the product that they create, develop, and hand over to our customers is something nothing less than excellence"
— Debbie Fraser, Office Manager / HR Coordinator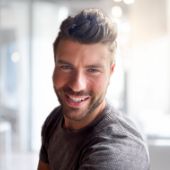 "Quite frankly it is down to the people. Whether it's our CEO Kevin, our customer success team, our executive leadership team, or our scientists, there is a common value amongst them all. They're all passionate about their work and keen to work as a team."
— Mike Difford, Head of Talent Acquisition
"It's really about caring about people. Not only our employees but also our customers. It's a company that recognizes hard work."
— Ania Plona, Vice President of Customer Success
"My first impression in applying to Sapio Sciences and researching this role was the complete awe of this platform and its capabilities."
— Alyssa Croff, Business Analyst
"I would describe my job as being interesting, collaborative and enlightening. The working culture at Sapio Sciences is one that really resonates with me."
— Paul Zarifa, Financial Controller
"It is an amazing group of people designated to make a difference in life science. "
— Yuri de Lugt, Business Development Manager, EMEA
Find your 'why' at Sapio.
We are growing fast, and you will too. Browse our current openings to find your ideal fit.