Bioprocessing
A digital backbone for upstream and downstream bioprocessing.
The roots of bioprocessing are ancient, dating back to 10,000 BCE. The practice, which uses living cells as miniature factories to create products through fermentation was historically applied to food products but has since expanded to many industries, including pharmaceuticals, where it is instrumental in the production of biopharmaceuticals, vaccines, and biosimilars. Advancing technologies, a rising focus on data-driven optimization, disparate data, and heightened regulatory scrutiny all present unique digital challenges for bioprocessing.
We believe that bioprocessing has the potential to increase the quality, precision, and cost efficiency of biopharmaceuticals like never before. But these requirements require a platform that is made for complex science, supports any scale, and delivers the kind of adaptability that continuous optimization requires. Sapio is that platform.
Sapio satisfies all the requirements of modern bioprocessing without exception.
Ramp up fast, adapt faster
Sapio delivers radical levels of workflow configurability for real scientists, not database engineers. Get started rapidly with prebuilt workflow templates, then tailor them to your own needs without code. Automate the entire sequence with Sapio Process Manager—which creates a controlled progression that spans the entire bioprocessing pipeline.
Stack hands for better operations
Collaboration across R&D, manufacturing, QA / QC, engineering, and compliance is key to the ongoing optimization of bioprocessing operations. Create and manage requests centrally across your team. Work simultaneously without disruption or delay. View and share real-time updates. And orchestrate the entire process flawlessly using work queue dashboards and visual sample management.
Find hits at the speed of science
Develop and screen strains faster than ever with integrated analytics and configurable data visualizations. Set up layered plates for transformations and screening operations in seconds using the 3D plate designer. View strain lineage, genotypic, and phenotypic information using the graphical strain hierarchy. And do it all without having to get a degree in programming.
Measure and optimize, continuously
When scientific data comes together, it's a beautiful thing. Integrate online, at-line, and offline data with Sapio Jarvis. View and adjust process conditions easily with integrated charting. And perform advanced calculations without ever leaving the platform—including titers, productivity, mass balances, and other process-related KPIs.
Experience why Sapio is the leading platform for bioprocessing.
Bioprocessing Features
Sapio delivers a powerful suite of capabilities that support modern bioprocessing needs and put scientists first. Here are some of the features Sapio includes for bioprocessing.
Pre-built bioprocessing workflows
Sapio process manager
Instrument management
Materials management
Work queue dashboards
Visual sample tracking
3D plate designer
Graphical strain hierarchy
Science-aware™ data analysis and charting
Scientific leaders choose Sapio.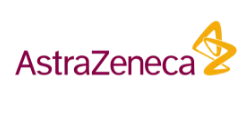 Bioprocessing Resources
Brochure
Sapio LIMS Product Sheet
Guide
A Science-Aware™ Approach to Lab Informatics
Brochure
Sapio Company Overview
Allow us to show you how Sapio will supercharge your bioprocessing pipeline.
Fill out the form to request your demo.