Bioprocessing Solutions
A digital backbone for upstream and downstream bioprocessing.
Overcome digital challenges with Sapio's bioprocessing software
Development groups within the bioprocess field are confronted with the immense challenge of transforming groundbreaking discoveries into consistently manufactured therapeutics. As the landscape of drug modalities broadens, these teams need a versatile and contemporary platform to steer their procedural innovations. Specialized groups, concentrating on facets such as cell line engineering, upstream processing, purification, and analytical tasks, must collaborate, sharing workflows, samples, and insights throughout the organization.
The transition from research to development has long been hindered by outdated software tools. Development teams must have the ability to progress through repeated cycles of process enhancements, each step unlocking knowledge that guides them to the ideal production conditions. Traditional systems like electronic lab notebooks (ELN) and LIMS have often been implemented in isolation, relying on spreadsheets and physical paperwork to bridge the voids, thereby obstructing the creation of a comprehensive perspective on process development. A fresh, integrated digital solution is essential to synchronize Research and Development, replacing the disjointed methods of the past.
Sapio LIMS & ELN satisfy all the requirements of modern bioprocessing without exception.
Bioprocess Best Practices to ramp up fast
Sapio's Solution for Bioprocess Development offers a comprehensive suite of workflows tailored for development organizations, creating a unified hub for process intelligence, all grounded in contemporary cloud software. Drawing on established best practices implemented across hundreds of biopharmaceutical firms, this solution enhances assurance and minimizes the time required to realize value.
Stack hands for better operations
Collaboration across R&D, manufacturing, QA / QC, engineering, and compliance is key to the ongoing optimization of bioprocessing operations. Create and manage requests centrally across your team. Work simultaneously without disruption or delay. View and share real-time updates. And orchestrate the entire process flawlessly using work queue dashboards and visual sample management.
One, end-to-end, integrated solution
Unlike traditional systems that segregate functions like ELN, LIMS, and LES applications, Sapio's platform amalgamates them into a singular, fully customizable, and user-friendly solution. This integrative approach ensures that the system can flexibly adapt to the ever-changing demands of process development teams.
Measure and optimize, continuously
With near real time data capture from bioreactors and other instrumentation, Sapio enables previously unavailable insights including early prediction of failures. Further, Sapio's integrated dashboards provide key metrics in visual form as the process unfolds to ease data interpretation.
Experience why Sapio is the leading platform for bioprocessing.
Bioprocessing Software Features
Sapio delivers a powerful suite of capabilities that support modern bioprocessing needs and put scientists first. Here are some of the features Sapio includes for bioprocessing.
Pre-built bioprocessing workflows
Work queue dashboards
Instrument/Materials Mgmt
Sampling tracking including assay results
Realtime data capture from bioreactors & other instruments
Graphical strain hierarchy
Science-aware™ data analysis and charting
Leading bioprocessing labs choose Sapio.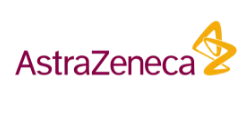 Bioprocessing Software Literature and Resources
Brochure
Sapio LIMS Product Sheet
Guide
A Science-Aware™ Approach to Lab Informatics
Brochure
Sapio Company Overview
Do you have questions about bioprocessing solutions?
We'd love to answer them.
How much does Sapio's bioprocessing software cost?
We offer several editions of our bioprocessing software that can be tailored to each customer's level of requirements. Check out our pricing page to learn more about pricing and features for our Gold, Silver, and Bronze editions.
Why should I trust Sapio?
Sapio is widely regarded by our bioprocessing customers as a trusted partner, and we are dedicated to transparency and truthfulness in all that we do. Visit our company page to learn more about The Sapio Seven—seven principles that underpin our transformative solutions and daily work.
What if my team and I don't have an IT department?
Our commitment to lowering the barriers to adoption starts during implementation. Our software, which includes bioprocessing LIMS, ELN, and Jarvis, is fully cloud-based and requires nothing more than a modern web browser. Simply sign up and go, and benefit from our suite of powerful out-of-the-box tools, which make it easy to get started even if this is your first foray into bioprocessing software.
What kind of support is available to Sapio customers?
Sapio Sciences customers gain free access to our support forum whenever they create a free account. In addition, our resource library provides useful information about bioprocessing LIMS and ELN software and offers customers access to whitepapers and further support.

Beyond our forum and resource library, the entire Sapio team is dedicated to supporting our customers in meeting their clinical-related objectives now and in the future. We consider ourselves true partners and are proud of the level of support we provide. You can contact our sales and customer support teams for further advice.
Allow us to show you how Sapio will supercharge your bioprocessing pipeline.
Fill out the form to request your demo.