What's next for NGS?
The continued growth of genome sequencing, and the lab informatics platform as a gating factor to success.
Introduction
Advantages
Executive Q&A
What to Look for
Out-of-the-box NGS
About Sapio
Our Clients
Your NGS Toolkit
Introduction
The revolution in sequencing is only just getting started.
Since the introduction of next-generation sequencing just over 20 years ago1, gene-based medicine has seen rapid and widespread growth. Compared to traditional sequencing methods like Sanger, NGS has the power to support higher throughput, more rapid processing, and massive volumes of data. As barriers to adoption in NGS continue to lower and technology continues to advance, we have seen a steady and significant expansion of application areas. Today, NGS plays an integral role in many key research areas within the pharmaceutical and biotechnology space—including personalized medicine, metagenomics, epigenetics, and more. In recent years, its use has expanded to high throughput clinical applications as well.
No matter the application, NGS technology comes with a range of specialized requirements and its fair share of operational complexity. As more and more research labs pursue novel approaches to cell and gene therapy, with NGS as the cornerstone of their daily work, the need for NGS-specialized lab informatics solutions continues to intensify.
But using most off-the-shelf solutions for NGS workflows is frequently easier said than done. NGS challenges lab informatics solutions with unprecedented volumes of data, intricate sample management needs, highly sophisticated workflows, and more. Most solutions in the market simply cannot keep up, falling short on capability, configurability, scalability—or some combination of these factors.
Whether you're an NGS scientist frustrated with the shortcomings of your existing solution, or a lab director actively searching for a new informatics platform, read on to learn more about the growth of NGS and why an out-of-the-box solution can make all the difference.
Several major research areas have been at the forefront of NGS' continued growth. Some of these include:
Executive Q&A
Preparing for NGS takeoff by choosing the right lab informatics solution.
Kevin Cramer
CEO of Sapio Sciences
Why is the right lab informatics solution choice vitally important for innovators in cell therapy, genomics, or other application areas of NGS? And what should scientists keep in mind as they navigate this decision?
Here's what Sapio Sciences CEO Kevin Cramer has to say.
Is the solution choice more important for NGS?
It's not that the solution choice is necessarily more important for a scientist working in NGS. I believe that choosing the right lab informatics platform is critically important no matter the application area, NGS or otherwise. The issue is that there is a higher probability of making the wrong choice for NGS because of the more involved protocols for gene-based medicine's highly unique and nuanced requirements. A lot of scientists focused in cell and gene therapy find themselves with the wrong solution.
Why do most solutions struggle to support NGS workflows?
Supporting NGS-powered work in metagenomics, transcriptomics, epigenetics, whole genome sequencing you name it… brings data demands and workflow demands that the scientific ecosystem as a whole has never before seen. The reality is that most solutions get winded when dealing with that kind of data. They struggle when dealing with that kind of workflow complexity and data volumes.
Given this reality, what are a scientist's options?
Some scientists will go with a well-known solution in the LIMS or ELN scientific community. The problem is that this choice is often not made based on the requirements of the science and peculiarities of genomics pipelines; it needs to be made based on the scientists' needs. Frequently, these solutions offer no NGS-specific functionality at all. As with many complex things, the devil is in the details, and this becomes apparent when you start implementing the workflows and data management requirements around NGS. Most solutions cannot deal with one or both of these.
Another option is to build your own NGS-specialized lab informatics solution. The problem is that homegrown solutions will never be a company's core competency and will, therefore, never receive the kind of product development and innovation effort needed to keep pace with demands, particularly in a fast-moving area like gene-based medicine. Also, this holds you captive to the developers who made the system to maintain it. If they leave, you are in trouble.
Some labs find solutions that say they only do NGS. However, we are seeing such an incredible blending of specialties in science right now, which requires solutions with capabilities to track the entire pipeline – of which NGS is just one component. So going with such a system now means you must use multiple systems, get them to talk to each other, implement each one, train users on each one, etc. It just doesn't make economic sense to go with point solutions anymore.
Where do these options fall short?
Well, if you go with a solution that is not already close to your needs, then it will require a lot of implementation work, and if the system is not a platform, then this will be costly and time-consuming. This slows down your payback period on the system and your important R&D work, or in the case of a clinical pipeline, your time to market for your test. But customization also equals system fragility. For many systems, when subsequent updates are made to a heavily customized system, the system will be vulnerable to breaks and downtime, representing even more time and money.
Homegrown solutions are even more expensive and time-consuming and have a shorter shelf life than those whose developer is 100% focused on keeping ahead.
And using multiple systems with different implementations, user experiences, and data representations will not be tenable soon—particularly as AI and machine learning become more central to scientific progress.
What does it mean to be an out-of-the-box NGS solution?
An out-of-the-box solution provides the best built-in capabilities and configurability to empower NGS cell and gene therapy companies to hit the ground running while tailoring the platform to their requirements over time—and doing so without code. Let me expand on that a bit. Our solution at Sapio delivers out-of-the-box NGS functionality.
That means our solution has pre-built templates that can be instantly configured, activated, and usable immediately. We find these templates, combined with our no-code Rules meet the vast majority of NGS requirements. But it couples these templates with radical levels of no-code configurability, empowering scientists to tightly align the platform's workflows with their actual workflows. Add in highly scalable data management, powerful sample and material management capabilities, best-in-class search and data visualizations, and robust instrument integrations—and you have an out-of-the-box NGS solution.
Sapio also has the only truly unified science-aware LIMS and ELN with built-in large molecule tools such as plasmid design tools so you can track the entire cell and gene therapy pipeline with all the data in one system, uniformly represented, searchable, visualizable, and analyzable all in one place. The Sapio platform does this at scale so that you can track very high throughput workflows and resulting data without unusable slowness, etc. you would see with other systems.
How do NGS innovators react to the platform when you show it to them?
Candidly, I hear excitement almost every single time. The truth is that many of these incredible scientists, these innovators, have never seen a platform that works the way they do, understands the science, and tracks the whole pipeline—and does so right from the start. Sapio's built-in NGS capabilities are intended to fill a very specific gap that exists in the market today, and they do so very well. Whenever we provide an NGS demo, I am very confident that the value of the product will shine.
Are you ready to see what the Sapio Platform can do?
Advantages
Unlocking new possibilities in gene-based medicine.
NGS initially gained traction for its ability to address many of the shortcomings of traditional sequencing approaches—namely, speed and scalability. Here are some of the key advantages that have driven NGS' rapid and sustained growth.
Versatility
NGS empowers new levels of versatility—in both sample types and potential applications. NGS has the ability to support a variety of samples from a range of biological sources, including cells, tissues, and environmental samples. Furthermore, NGS plays a pivotal role across a range of research areas, including personalized medicine, genomics, transcriptomics, and beyond.
Rich analysis
NGS generates a substantial amount of data, and the volume of data has only grown alongside technological advancements in NGS. In fact, the size of raw data alone for whole genome sequencing can reach 250 GB or more.3 With so much data available, scientists can perform richer analyses, generate new questions and hypotheses, and ensure greater confidence in their results with vast sample sizes.
Efficiency
NGS enables scientists to process a high volume of samples in a short amount of time, which is especially critical for biotechnology and pharmaceutical researchers in today's competitive drug landscape. In 2001, the number of drugs in the global R&D pipeline was just under 6,000. Today, that number exceeds 21,000.4 With the speed of NGS, scientists can discover faster, enhance the probability of success, respond to global realities more quickly, and remain competitive.
Sensitivity
NGS delivers a high level of sensitivity compared to Sanger sequencing and can detect mutations and other variations down to very low levels.5 This enables scientists to study and understand complex diseases and the associated genetic factors in profound ways, then more effectively determine the best ways to target these areas.
What to Look For
What should you look for in your NGS solution search?
While NGS delivers transformative advantages in cell and gene therapy, it also comes with several characteristics that present unique lab informatics challenges. Make sure to address these considerations in your search for an NGS solution:
Very complex and variable workflows
NGS workflows are unlike any other in the lab setting. Typically, standard lab informatics solutions are not equipped to address the complexity and sophistication of NGS processes. Those that do fail to adapt seamlessly in stride when those processes change, as NGS workflows inevitably do.
Unprecedented data volume and velocity
The volume of data generated by NGS experiments is massive to put it mildly. Without a proper way to store and manage all this data, scientists struggle to derive the most meaningful insights. The sheer volume and velocity of NGS data is enough to leave a lot of platforms winded.
Intricate sample management needs
NGS scientists must manage a multitude of samples from request to results, while accounting for lineage and aliquots. In addition, sample failure is not uncommon. Without a way to quickly and efficiently reprocess samples, labs negate the efficiency gains NGS can deliver.
Multifaceted material management needs
The quality of a reagent or another material used in sequencing can have significant implications for the accuracy of results. Scientists need a way to properly track expiration dates and other lot-related issues to ensure ongoing quality—not just in a passive way but with full traceability into usage.
Specialized instrumentation and systems
NGS requires many different systems and instruments for sequencing and analysis. Without a way to seamlessly integrate these key components, scientists are left to deal with disparate systems and error-prone data. Integration is integral to achieving operational visibility.
Need for real-time monitoring
Any number of issues can arise as a sequence is running. Failing to catch these issues in real-time leads to wasted time and inaccurate results, creating delays and wasted resources. To maximize efficiency and mitigate waste, scientists need a way to proactively spot issues and intervene during sequencing.
Take a poll
Loading ...
Interested in reading more about these characteristics and how an out-of-the-box solution can address them?
Out-of-the-Box NGS
Supporting complex requirements with out-of-the-box NGS.
The complex requirements of NGS can best be addressed with an out-of-the-box NGS solution for LIMS or ELN—one that enables scientists to get up and running quickly, adapt rapidly, foster collaboration, and enhance continuity. Here's how:
Built-in NGS templates
Get your solution up and running quickly with pre-built workflows and built-in scientific tools that are specialized for NGS.
Built-in materials management
Manage reagent inventory, including lot-related information and expiries, to understand where each reagent was used and quickly address expiries and other issues.
Configurable, no-code workflows
Configure without code as your lab evolves to support your changing requirements without disrupting your existing workflows.
Seamless integration
Easily integrate with specialized systems and instruments for primary, secondary, and tertiary analysis.
Scalable data management
Support the massive data volume, velocity, and complexity of NGS pipelines with built-in searchability and analysis.
Operational efficiency and insight
Maintain full process visibility with work queue dashboards and track KPIs over time. Collaborate with colleagues in one, centralized solution.
Exceptional sample management
Seamlessly manage samples across the full lifecycle, from request to reprocessing and quality control. Quickly reprocess samples that fail QC, and easily search for samples to quickly find what you need.
Ready to see these NGS-specific platform capabilities in action?
Want to learn more about what defines an out-of-the-box LIMS or ELN?
Toolkit
Your NGS lab informatics toolkit.
Helpful tips and tools on NGS lab informatics. Made for scientists like you.
Brochure
NGS Application Sheet
Case Study
Baylor HGSC Case Study
Case Study
UCSF UC500 Case Study
Infographic
Decoding Lab Informatics Requirements for NGS
Blog Post
What is 'out-of-the-box' NGS LIMS and ELN?
Brochure
Sapio Company Overview
Do you find this content interesting?
About Sapio
Purpose-built LIMS and ELN for NGS workflows, data, and operations.
As the first science-aware™ lab informatics platform, Sapio delivers out-of-the-box NGS capabilities that make life easier for scientists. With built-in NGS templates, no-code configurability, robust sample and materials management, scalable data management, and more, the Sapio Platform empowers your lab to embrace the full potential of NGS, now and in the future.
Our Clients
Innovators in next-generation sequencing choose Sapio.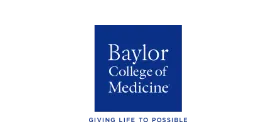 Interested in seeing what Sapio's out-of-the-box NGS solutions can do for your lab?