Next Generation Sequencing (NGS) Software
A platform that simplifies the scale and complexity of your NGS workflows.
Simplify next-gen sequencing with Sapio's NGS-ready platform.
As the preferred NGS-ready lab informatics software, Sapio delivers scalable data management, seamless instrument integrations, and science-led workflow configuration to enable the full potential of your NGS innovation—without the army of programmers. We believe that genetic code is the only code NGS scientists should have to care about.
Recent advancements in next generation sequencing have led to a renaissance of innovation beyond traditional genomics, as NGS is now utilized for innovation in transcriptomics, epigenomics, metagenomics, and other research areas. With complex datasets, variable workflows, and rigorous requirements for instrument integrations, the lab informatics requirements of NGS innovators are uniquely intense. The right NGS solution can significantly quicken the pace and progress of NGS discovery and analysis.
Sapio LIMS & ELN deliver everything NGS science needs to thrive.
Trace every sample at scale
NGS's sample management needs are unrivaled in their required level of scalability and precision. Sapio LIMS & ELN track samples and workflows through the full processing pipeline, including aliquot and derivative lineage. Scale up with confidence using a platform that provides robust searchability and traceability into billions of records without breaking a sweat.
Manage data, without limits
Data management is a cornerstone of NGS analysis success. Search, interpret, and analyze complex genomics data without ever leaving your platform. Collect data from all of your instruments and systems, including all of the market's leading QC genomics instruments, with a platform that is designed for a high-throughput world.
Evolve your workflows rapidly
NGS workflows evolve rapidly. Get started quickly with pre-built, CLIA-standard workflows such as common library preparations. Iterate with no code by configuring existing workflows or creating new ones in seconds. Adapt quickly to your changing protocols and platforms without delaying your progress.
Bringing scientists together
Supercharge productivity by empowering your multi-disciplinary NGS analysis team to collaborate in one, common experience. Ramp up concurrent users quickly and allow them to work simultaneously with built-in collaboration, chat, data sharing, and task management.
Experience why Sapio is the best choice for NGS.
Features of our NGS-Ready Software
Sapio is ready for NGS discovery out-of-the-box. Here are some of the features that make us the ideal software solution for NGS-focused companies.
Focused on clinical NGS?
Web-based interface
Science-aware™ search and knowledge graph
Pre-built NGS starting workflows
No-code workflow engine
Science-aware™ NGS data analysis
Support for CLIA compliance
Built-in collaboration, chat, and tasking
End-to-end consumables management
Integration with genomics instruments
NGS innovators choose Sapio LIMS & ELN.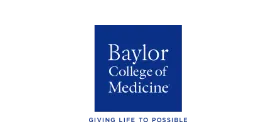 NGS Software Literature and Resources
Brochure
NGS Application Sheet
Case Study
Sapio Sciences' Interview with Oxford BioMedica
Blog Post
What is 'out-of-the-box' NGS LIMS and ELN?
Do you have questions about NGS software?
We'd love to answer them.
What software is used to analyse NGS data?
Sapio LIMS & ELN was the first no/low-code NGS-ready software, and contains all of the functionality needed to analyse NGS data. This includes pre-built NGS starting workflows, Science-aware™ NGS data analysis and Science-aware™ search and knowledge graph.
How much does Sapio's NGS software cost?
We offer several editions of our NGS lab management software that can be tailored to each customer's level of requirements. Check out our pricing page to learn more about pricing and features for our Gold, Silver, and Bronze editions.
What if my team and I don't have an IT department?
Our commitment to lowering the barriers to adoption starts during implementation. Our laboratory management software, which includes research LIMS, ELN, and Jarvis, is fully cloud-based and requires nothing more than a modern web browser. Simply sign up and go, and benefit from our suite of powerful out-of-the-box tools, which make it easy to get started even if this is your first foray into research lab software.
What kind of support is available to Sapio customers?
Sapio Sciences customers gain free access to our support forum and helpful resource library whenever they create a free account. In addition, our resource library provides useful information about research LIMS and ELN software and offers customers access to whitepapers and additional support.

Beyond our forum and resource library, the entire Sapio team is dedicated to supporting our customers in meeting their research-related objectives now and in the future. We consider ourselves true partners and are proud of the level of support. You can contact our sales and customer support teams for further advice.
Allow us to show you how Sapio LIMS & ELN will support your NGS work.
Fill out the form to request your demo.