Research Lab Management Software
A unified LIMS, ELN and Data Management platform that supports the configurability and scale of the modern digital lab.
Support your advanced workflow processes with Sapio's research lab management software.
We believe that the future of scientific research begins with a configurable, scalable, and science-aware™ research lab management software solution. As the lab informatics platform of choice for leading research laboratories of all sizes, Sapio empowers the digital lab to run any workflow, at any scale, and with any instrument in one, unified experience.
Whether your lab is doing PCR, genomics, proteomics, protein engineering, medicinal chemistry, sequencing, or a variety of other experiments, it is operating as an advanced workflow processing center. These workflows begin with a sample, but sample management is only the beginning. Our research lab management software realizes the full potential of the digital lab and features research LIMS, ELN and Jarvis to seamlessly adapt and scale at the pace of science.
What are the benefits of our research lab management software?
Transform workflows into an asset
Workflow configurability should never stand in the way of a scientist with a mission. With no-code workflow builders made for the modern digital lab, our research lab management software can rapidly configure, chain, automate, and track complex workflow across multiple instruments and processes with no complexity.
Scale up without breaking a sweat
The volume of scientific data is only moving in one direction and shows no signs of slowing. Made for the scale and complexity of the modern research laboratory, Sapio empowers scientists to handle unprecedented data volume and velocity without impacting productivity or performance.
Unify and utilize data like never before
Research labs are home to a growing array of sophisticated instruments, all of which provide information that is integral to scientific progress. Bring in data from any instrument without code, then find and analyze it instantly with built-in charting, visualization, and science-aware™ search.
Work together, right where you are
The only thing better than one scientist is multiple scientists, working together. Collaborate inside your platform at any point in the workflow. Work simultaneously to accelerate scientific progress. And update data instantly to provide a universal source of truth.
Experience why Sapio is the platform of choice for the modern research lab.
Pre-Built Templates for Your Application
Sapio delivers pre-built research lab management software templates for a variety of specialized research applications. Hit the ground running without costly custom programming.
PCR
Medicinal chemistry
Protein engineering
Leaders in scientific research choose Sapio.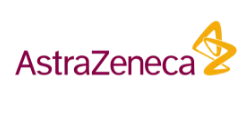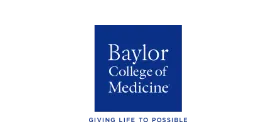 Research Lab Software Resources
Brochure
Sapio LIMS Product Sheet
Guide
A Science-Aware™ Approach to Lab Informatics
Blog Post
Laboratory Information Management System (LIMS) Glossary – 75 terms to know
Do you have questions about research lab management software?
We'd love to answer them.
How much does Sapio's research lab management software cost?
We offer several editions of our research lab management software that can be tailored to each customer's level of requirements. Check out our pricing page to learn more about pricing and features for our Gold, Silver, and Bronze editions.
Why should I trust Sapio?
Sapio is widely regarded by our customers as a dedicated partner, and we are dedicated to transparency and truthfulness in all that we do. Visit our company page to learn more about The Sapio Seven—seven principles that underpin our transformative solutions and daily work.
What if my team and I don't have an IT department?
Our commitment to lowering the barriers to adoption starts during implementation. Our laboratory management software, which includes research LIMS, ELN, and Jarvis, is fully cloud-based and requires nothing more than a modern web browser. Simply sign up and go, and benefit from our suite of powerful out-of-the-box tools, which make it easy to get started even if this is your first foray into research lab software.
What kind of support is available to Sapio customers?
Sapio Sciences customers gain free access to our support forum and helpful resource library whenever they create a free account. In addition, our resource library provides useful information about research LIMS and ELN software and offers customers access to whitepapers and additional support.
Beyond our forum and resource library, the entire Sapio team is dedicated to supporting our customers in meeting their research-related objectives now and in the future. We consider ourselves true partners and are proud of the level of support. You can contact our sales and customer support teams for further advice.
Allow us to show you how Sapio will supercharge productivity in your lab.
Fill out the form to request your demo.